Equipment & Space Rentals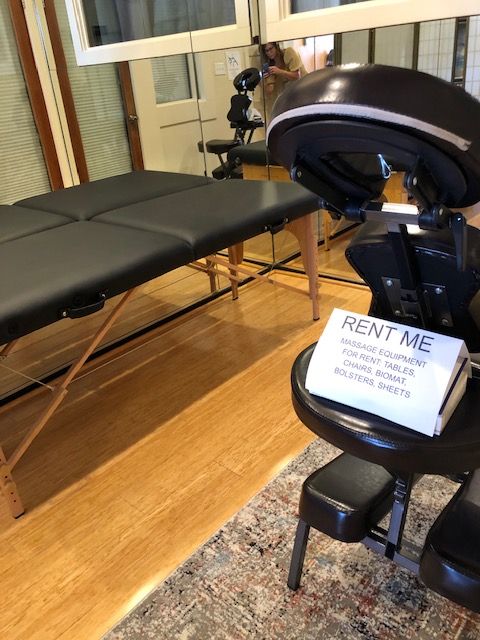 Equipment Rental: A credit card deposit is required for all rentals, thank you.
Massage Chair with Carrying Case - $30.00 per 24 hrs
Massage Table, Bolster, Face Cradle - $30.00 per 24 hrs
BioMat Mini Far Infrared Medical Heat Therapy - $50 per 24 hrs (requires a $400 hold on your credit card)
Rental Space Room Rates: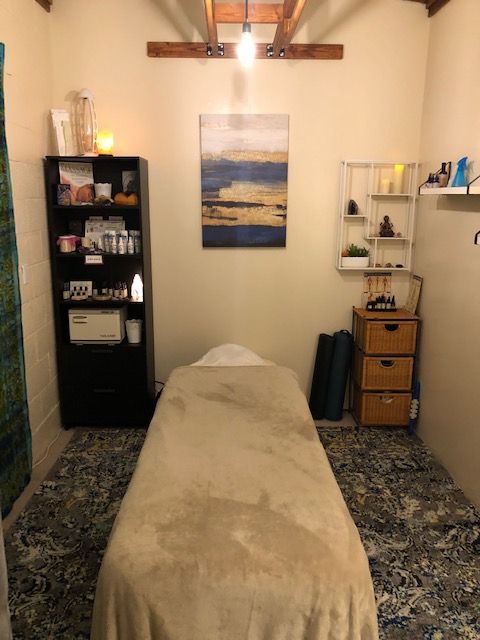 Bodywork & Wellness Studio Room
Space approximately 100 sq ft
Fully equip ready to go treatment studio for Manual Therapist, Reiki Healers, Sound Bath Practitioners, Somatic Therapies. There is a small sink and access to a professional series BioMat far infra red therapy, small refrigerator, hot water kettle, a resting room and bathroom access.
$25.00 hr or $200.00 per 8 hr shift * 2 Hour Minimum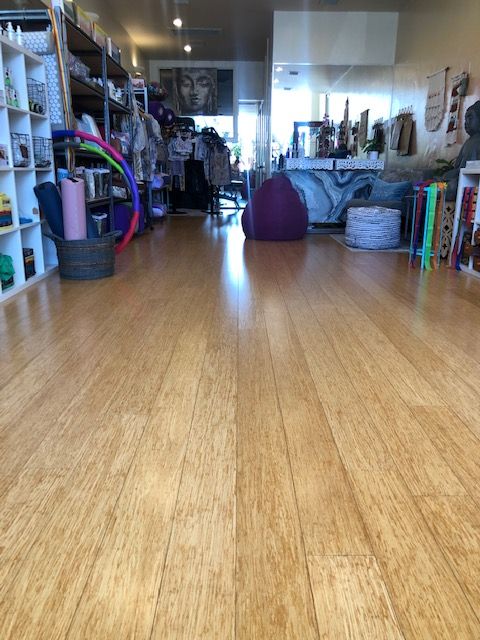 Yoga & Workshop Space
Space approximately 200 sq ft
Make this your next workshop space. Perfect for a small group or personal classes. This space is perfect for one on one yoga classes or small group sessions, meditation, sound baths, group healing sessions, meeting space for healers, all kinds of ways to learn and share.
Includes access to a 6ft folding table, 4 folding chairs, a 32" tv monitor to use as a screen, wifi access. May rent massage tables, massage chairs, linens, face cradle covers, bolsters.
You may bring your won decor, treats, drinks, seating pillows, blankets.
$25.00 hr * Two Hour Minimum
Main Room Retail Space Workshop Rental Specified Hours listed below- *Subject to change*
Day
Availability
Sunday
10:00AM - 10:00PM
Monday
10:00AM - 10:00PM
Tuesday
2:00PM - 5:00PM
Wednesday
10:00AM - 11:30AM

&

6:30PM - 10:00PM
Thursday
8:00AM - 11:30AM

&

6:30PM - 10:00PM
Friday
By Appointment Only
Saturday
By Appointment Only